Document Management
Larger engineering projects often involve several companies. For this reason, so-called "project rooms" are set up, which are used to exchange documents. For this task Simultec AG uses the freely available software "Alfresco Community Edition". Simultec offers the operation of project rooms also for external projects with up to about 100 users and 100 GB data.
With Alfresco a virtual file directory is created. For each folder the read and write permission can be assigned individually. The file directory can be integrated into the Microsoft Explorer via WebDAV, so that the project room can be used practically like a local directory. The Simultec AG has suitable Linux servers which are connected to the Internet with high download and upload speed and also takes care of the backups.
Reference Projects
Flood protection project Danube Iller to Lech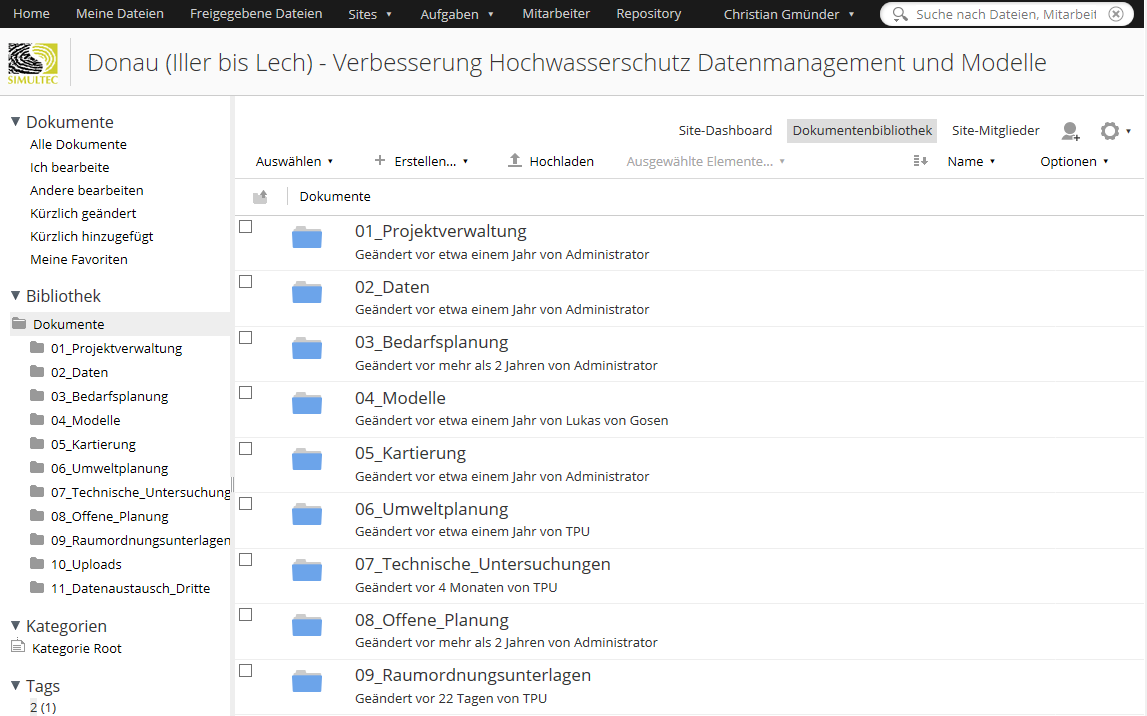 The Simultec AG works in ARGE with the companies SKI from Munich and the Geobüro Ulm on a flood protection project at the Danube. For the data exchange with the client, the planning offices and the associations and communities Simultec AG created a project room.
In the project phase from 2016 to 2019 data of about 500 GB was uploaded into the project room. The Simultec AG provides for a smooth availability and regular backups.
Client: Donauwörth Water Management Office
Period: 2016 - 2021