Environmental Management (EMS)

With an EMS according to ISO 14'001, a company can:
Systematically organise its environmental protection measures.
Minimise risks: Legal certainty, avoidance of accidents and liability claims.
Reduce costs: more efficient processes, reduction of disposal/energy costs.
Strengthen competitiveness: meet customer expectations, image gain.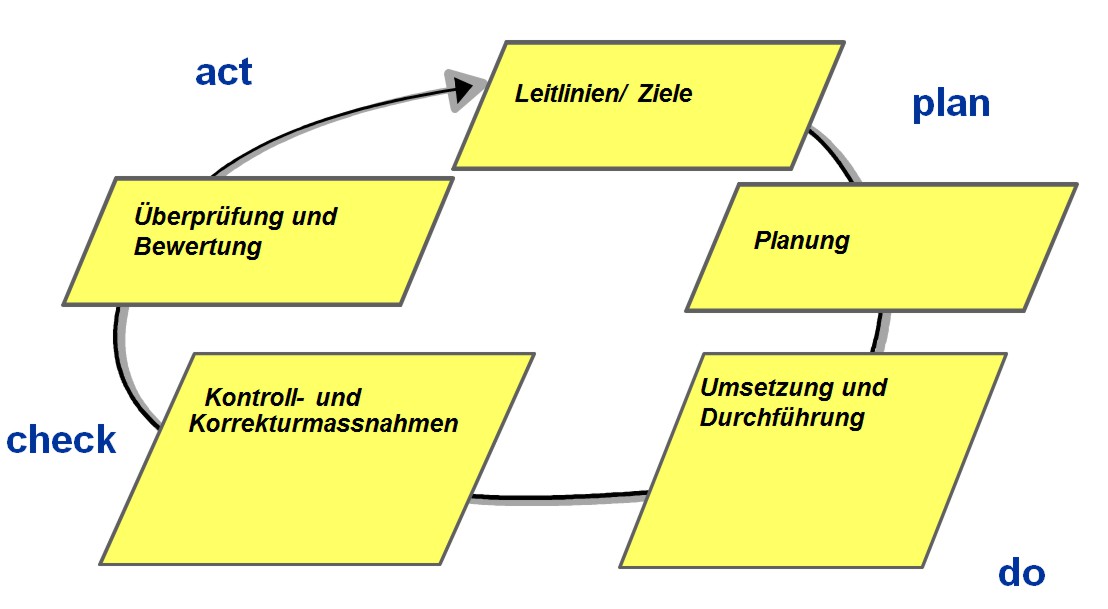 Our range of services includes:
Project management for system configuration
Environmental Relevance Analysis
Verification of compliance with the law ("legal compliance")
Structuring of the EMS documentation
Environmental objectives and action planning
Environmental Information System/ Environmental Indicators / Controlling
Training of the employees
Internal audits
Legal Compliance Management System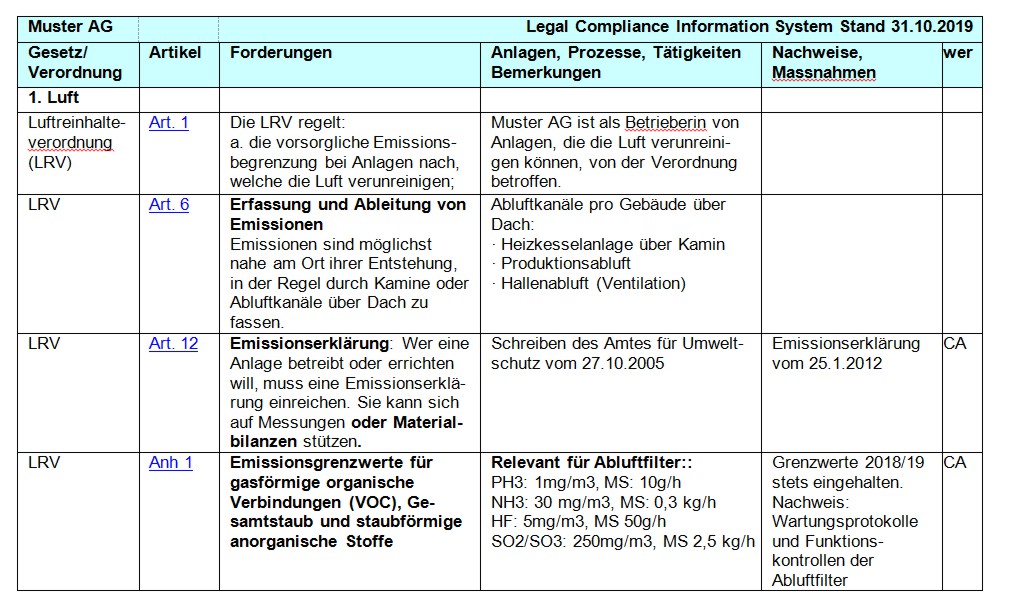 Many companies commit to check compliance with environmental and safety regulations on their own responsibility within the framework of management systems (ISO 14'001, OHSAS 18'001). In this process, which is often referred to as "legal compliance", our experts offer themselves as guides through the "jungle" of legal regulations.
The basis for the proof of "legal compliance" is a documentation of the legal obligations with reference to affected plants and to supporting documents. For this purpose we provide our customers with an information system (based on Microsoft Excel) tailored to their operational activities.


Our services include in particular:
Legal compliance audit to identify and check compliance with specific regulations
Update service for the Legal Compliance information system
Declarations on new or amended legislation, tailored to the company in question ("What's new?", "What needs to be done?").