Use of Groundwater Heat
The use of heat from aquifers is one of the options for meeting our energy needs in the future. This energy can be used by heat pumps. The extracted groundwater is cooled and fed back into the aquifer.
The Simultec AG carries out simulations of the heat transport in groundwater on behalf of clients, geology offices, energy planners and authorities.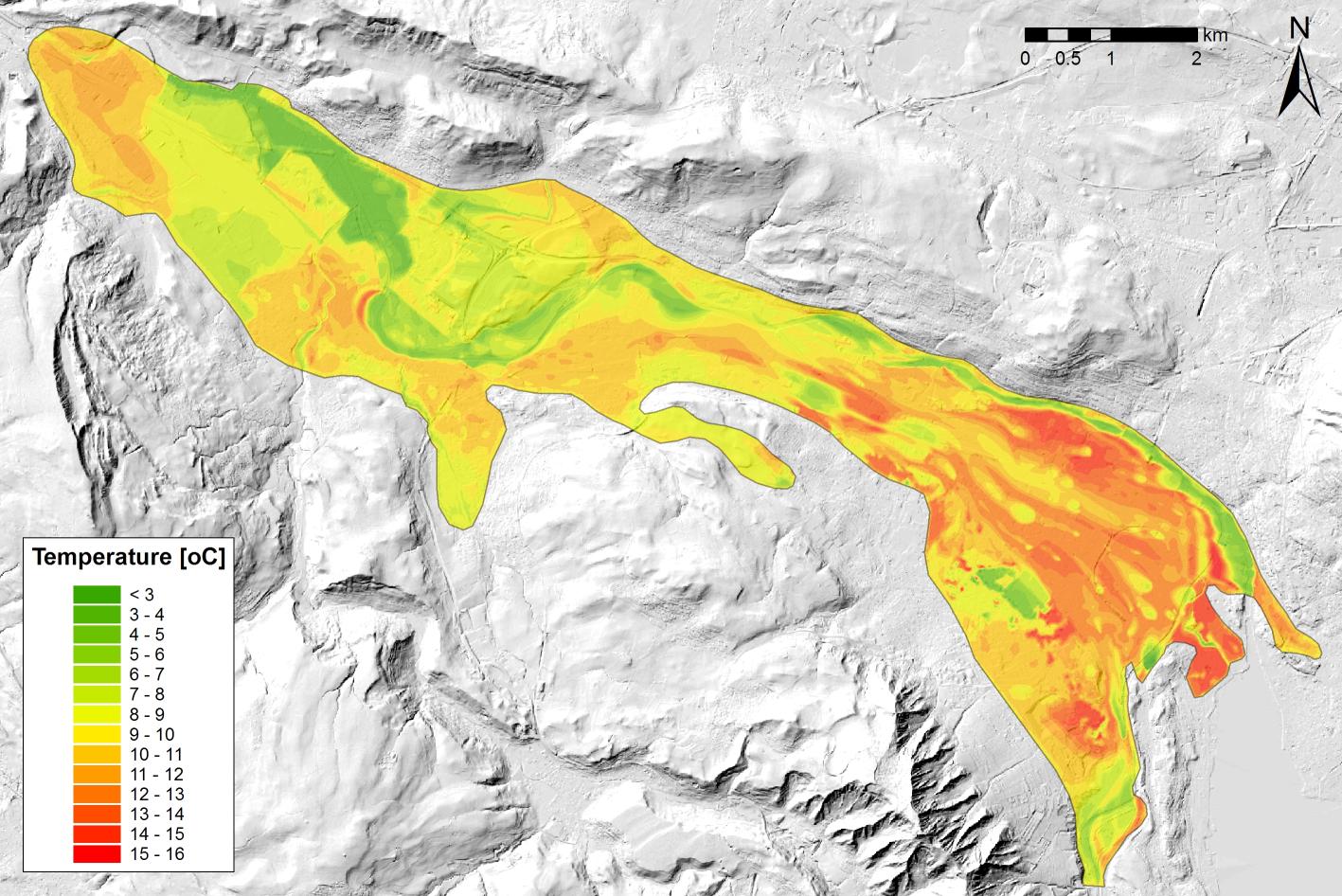 Property owners must know at an early stage whether the required heating or cooling energy can be taken from the local aquifer. In Switzerland, the temperature in the effluent of a thermal plant at a distance of 100 m may not deviate by more than 3 degrees from the natural temperature. Simulations can be used to check whether the legal requirements are met. In addition, more optimal locations for the extraction and return wells can be suggested to avoid heat feedback.
For cantons and municipalities, knowledge of the existing heat potential of the aquifers is important. The water and heat balances of aquifers are often complex. Exploitation interests influence each other. Without planning specifications, part of the heat potential is blocked by unfavourably located facilities. Simulations can be used to develop strategies for optimal exploitation of the potential on an aquifer scale.
Reference projects
GEM-Tool Limmattal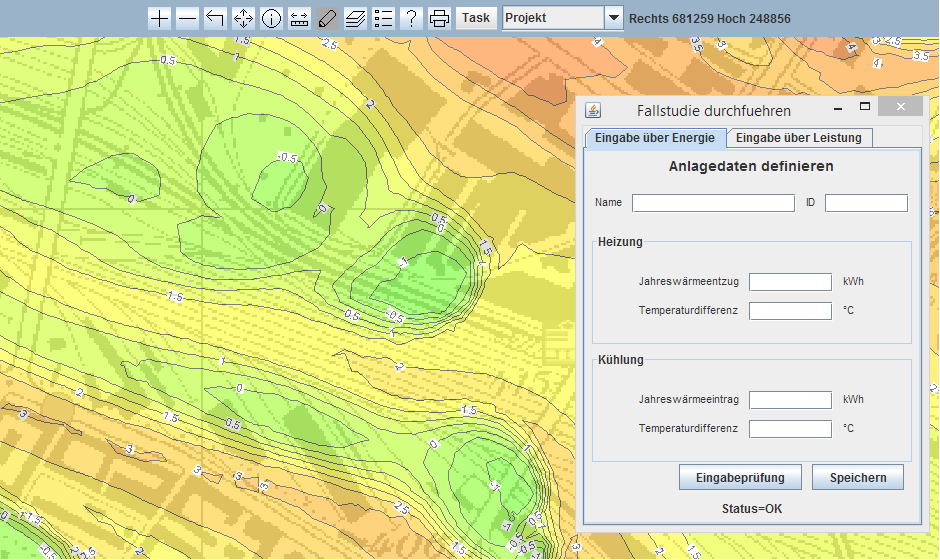 For the management of the heat potential on a regional scale Simultec AG developed the GEM tool. It is an easy to handle tool for the uniform evaluation of potential heat or cold utilisation in the Limmattal aquifer. The AWEL experts are able to create a model refinement in a web browser without previous modelling knowledge. The refinement is based on the regional model maintained by Simultec AG. In this model it is checked in each case whether the desired heat and/or cold utilisation complies with the legal requirements.
Client: AWEL, Canton Zurich
Time period: Creation in 2013, updating in 2018
Heat transport model Suhretal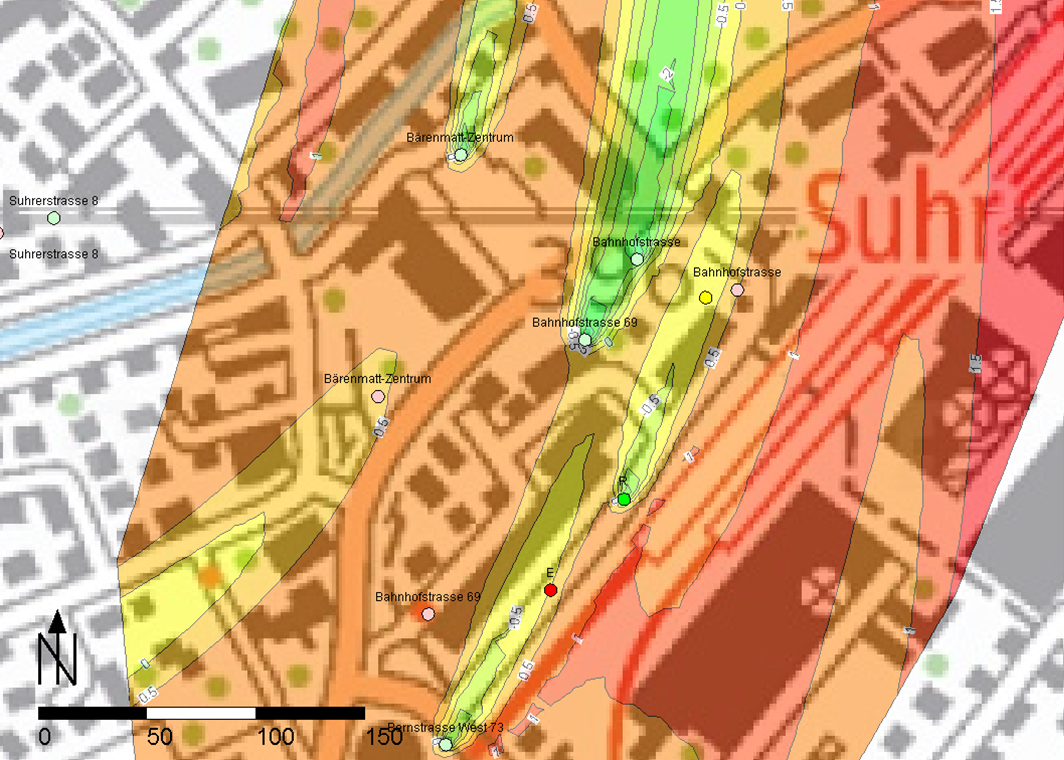 For a new building near Suhr station, groundwater heat utilisation is planned. There are already several other heat uses in the vicinity. A groundwater simulation was carried out to clarify the feasibility.
With the heat transport modelling it was shown that the planned plant meets the legal requirements and that no disturbing mutual influences with neighbouring plants are to be expected.
Client: AllGeol AG, Winterthur
Time period: 2016