Pollutant Dispersion Model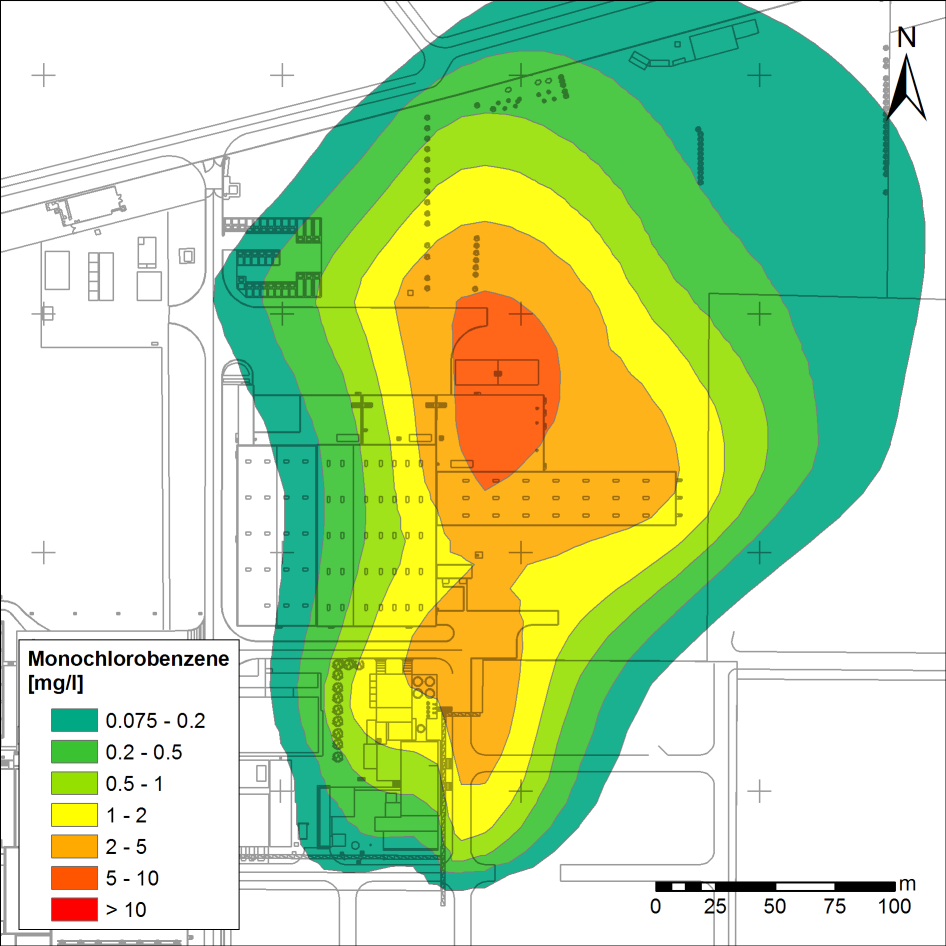 When groundwater monitoring identifies pollution, the cause is often unknown. This is where pollutant transport models help. This allows various input scenarios to be investigated and the source of the pollutant to be tracked down. The models also help in the planning of explorations, so that the source of the pollutant can finally be clearly determined.
Mass transport models are also used in the planning of remediation projects. Different remediation concepts are compared in the study of variants. During remediation, the models are used to check and document the success of the remediation.
The Simultec AG develops mass transport models not only for groundwater flows but also for dispersion processes in air and surface water.
Reference projects
Remediation of a chromium contaminated site in South Africa
For leather tanning, chrome tanning salts are extracted from sodium dichromate in a plant in South Africa. Chromium is toxic to humans and the environment. In the course of many years of production, chromium-VI has leaked into the groundwater under the factory premises.
The first measure was to secure the factory premises. For this purpose Simultec AG created a 3-dimensional regional groundwater model and a model refinement of the plant environment. With the help of the model the locations and dimensions of the necessary protection wells were optimised. With model calculations the effectiveness of the protection was proven.
In a second step, the contamination is to be remediated. The groundwater model was therefore extended to a mass transport model. This enabled the current dispersion of the substances to be simulated and the remediation measures to be planned. After the remediation has been carried out, the model will document the success of the remediation and forecast the further course of the chromium contamination.
Client: Lanxess (PTY) LTD, South Africa